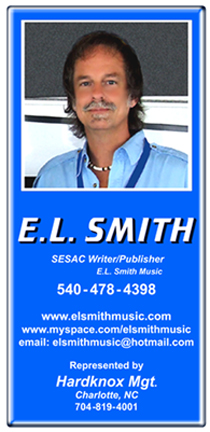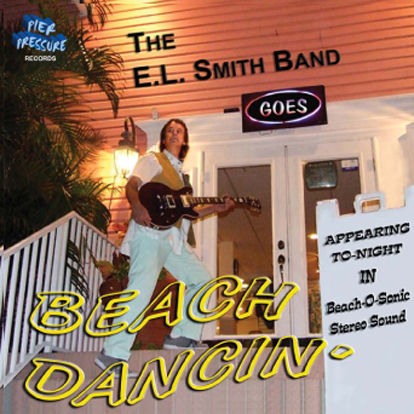 Rock with soul beach music recording artist,
playing both guitar and keyboard.
Singer/Songwriter

This Nashville, Tennessee-based leader of the
E.L. Smith Project has recordings from his two CDs airing
throughout the East Coast beach music region and on satellite
radio. His rhythm & blues and beach music have a wide appeal
among college students, tourists and locals in the region,
including hot spots like Myrtle Beach and Fort Myers Beach.
Songs from his CDs are also on two beach music compilations.

He has performed at The White House and was a
staff musician playing piano at Loretta Lynn's Ranch
near Nashville. He has been head staff musican in the
recording studio as well. E.L. also sang tenor and played
multiple instruments for Lew DeWitt of the Statler Brothers.

Performing with him have been musicians from
many notable bands such as those of Garth Brooks, The
Temptations and Eddie Money. He has appeared in shows
with acts ranging from Bob Seger to George Jones.

Performances include the Indy Race in Nashville,
with Brad Paisley at his Celebrity Fishing Tournament,
and at Society of Stranders events in Myrtle Beach.

E.L. is proud to now be represented by Hardknox Mgt.,
headed by Ken Knox of Chairmen of the Board,
out of Charlotte, NC.